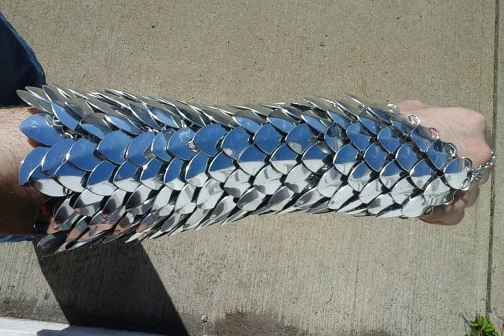 Your Chainmaille Shop
Dragonscale Bracer
These bracers are fantastic eye catchers to top off any costume. They're made from aluminum scales and rings, so they are extremely light.
Please keep in mind that these bracers are made to order with a two to three week processing time before shipment. This listing is for one bracer, not a pair. If you would like the pair, please order two.
If you would like a color combination not listed above, despair not! Check out our custom order page to find out how to order.