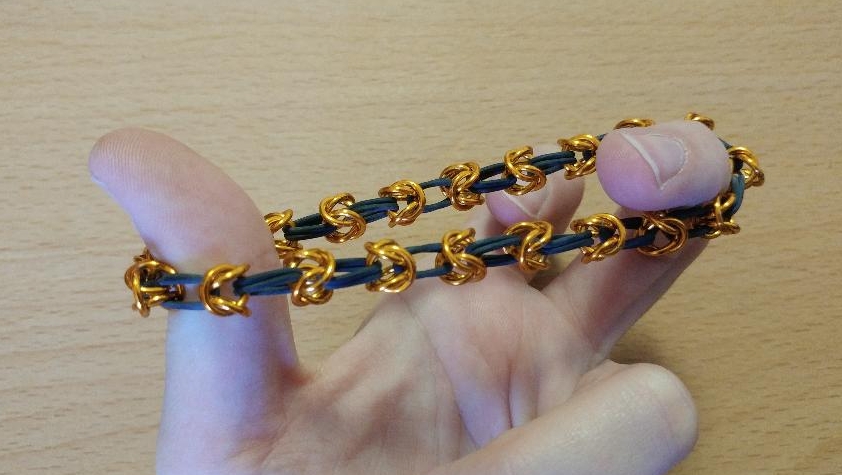 Shop
Stretchy Byzantine Bracelet
Materials:
Anodized Aluminum jump rings
EPDM rubber rings (latex free)
This twist on a regular Byzantine weave makes life easier without a clasp. Stretch it over your hand and it sits nicely on your wrist. It comes in both 6 inches and 7 1/4 inches. After adding it to your cart, please select your option.
If you would like a color combination not listed above, despair not! Check out our custom order page to find out how to order.